Lee Duran
Lee Duran
Lee Duran the Financeman Wholesale Capitol
NMLS #944254
Office: 3237171144
Mobile: 3237171144
Email Lee
See a sample preview ⋅ Sample Dedicated Property Website ⋅ Send Text LBR700 to 878787 for a mobile tour preview ...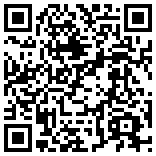 Agent? Ready to Start Boosting Your Production Today? Tell Me About Yourself To Get Started!
Lee Duran the Financeman Wholesale Capitol
1221 W Banyon
Rialto, CA 92377