Charmer on the Lake
100 Regency Place
Lake Mary, FL 32746
5 Bedrooms
3 Baths
1 Half Baths
5,700 Sq Ft
Built in 2012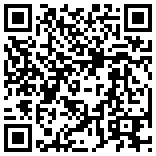 Offered at $850,000
5 Bedroom, 3.5 Bath, 3 Car Garage Pool Home. Screened Pool with privacy hedges all the way around. Former Model Home for the subdivision. Owner has all the designer touches complete! Gourmet Kitchen with Granite counter tops. New wood floors. Neutral ceramic tile. Custom built ins. Custom closets. Designer window treatments. Storage units installed in the ceiling of the garage. Move right in near the lake! *This home is fictitious and is for demo purposes only.
For all features, photos & video visit www.100regencypl.utour.me or
tour it instantly on your mobile device by texting LBR700 to 878787!
Contact Information
Cristina Agente
Realtor®
Agent Realty
Office: (407) 888-8888
Mobile: (407) 777-7777

Kevin Mitchell
Senior Loan Officer
NMLS #: 00000000
Approved Mortgage
Office: 407-555-1212
Mobile: 407-555-2121

This is a fictitious agent and brokerage for demonstration purposes only. | *This is a fictitious loan officer and lending company for demonstration purposes only. A disclaimer is generally any statement intended to specify or delimit the scope of rights and obligations that may be exercised and enforced by parties in a legally recognized relationship.
All information provided is deemed reliable, but is not guaranteed. Understand your loan options. Visit www.consumerfinance.gov/know-before-you-owe. Equal Housing Opportunity
Copyright 2017 Listing Booster®