Joe Lender
Loan Officer
Your Approved Mortgage Inc.
NMLS #test
Office: (855) 743-7431
Mobile: (855) 743-7431
Email Joe
See a sample preview ⋅ Sample Dedicated Property Website ⋅ Send Text LBR700 to 878787 for a mobile tour preview ...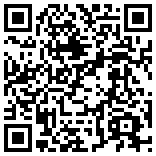 Agent? Ready to Start Boosting Your Production Today? Tell Me About Yourself To Get Started!
Your Approved Mortgage Inc.
1234 Main Street Suite 100
Austin, TX 78729